Hi Everyone!
I sure hope you're having a great week! Can you believe it? This weekend time changes... you know the ole spring forward fall back thingy. I know spring is coming but it sure doesn't feel that way around here.. cloudy and rainy seems to be the only path we're following. lol I have a lot to post today so I guess I should be moving along.
It's been a really busy week around here. This past weekend we were lucky enough to participate in a Yellow Ribbon Conference in Saint Louis Missouri. This particular conference was hosted by the United States Army Reserves. You see, my youngest is once again on track to spend a year in Afghanistan, he leaves next month. The last time he toured he was a Marine - woops.. isn't that once a Marine always a Marine! But anyhow, for this tour it's Army all the way.
The Yellow Ribbon event is somewhat new and I think it was instituted under President Obama.. but don't quote me on that cos I'm not sure. It is an event that is packed full of helpful information for the troops and their families. The sessions are geared more toward spouses and partners vs. moms and dads but we still gained a lot of information on some valuable resources. Hopefully, we'll never have to use them, but at least we know they are there and available to us if we need them.
They hosted us at the Sheraton in the West Port Plaza. We were lucky enough to get rooms in what they call the chalet. This suited us just perfectly because it has more of an old world feel vs the newer modern version. The hotel was packed full of huge furniture and lots and lots of marble. The food was okay nothing really to brag about but it was filling and there was plenty. All in all, it was a very nice weekend on the Army's dime.
I worry about the young Army families. How hard it must be! We saw several couples with really young children. I can't imagine having to spend that much time away. The good thing is that with all the technology, they'll be able to communicate regularly and at least talk over Skype where they can see other, but still it has to be extremely hard. I thank them for all their sacrifices and pray that they all return safely.
I'm pleased to announce that I've released some new Easter Cut Outs. I was hoping to have a CD all ready for you but other things got in the way - you know how that goes. lol But anyway, here's some of the best of the best of my new - I mean old - Easter cards. I hope you like them. They're available in all the shops and can be purchased from the
web shop
or
Etsy store
or the
ebay store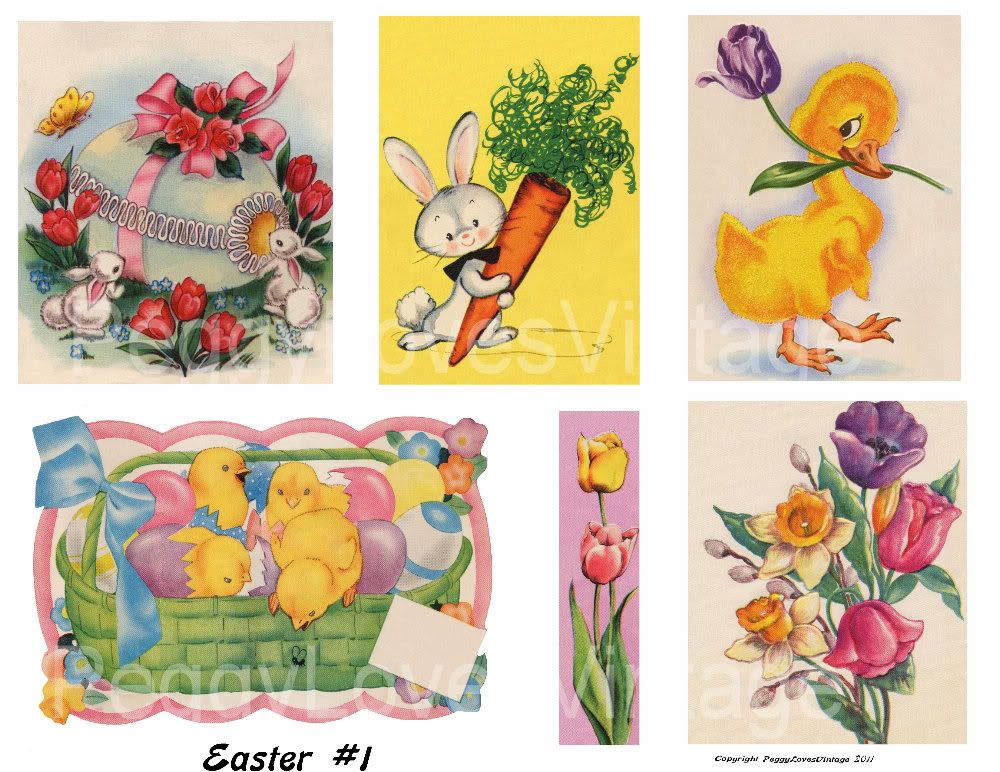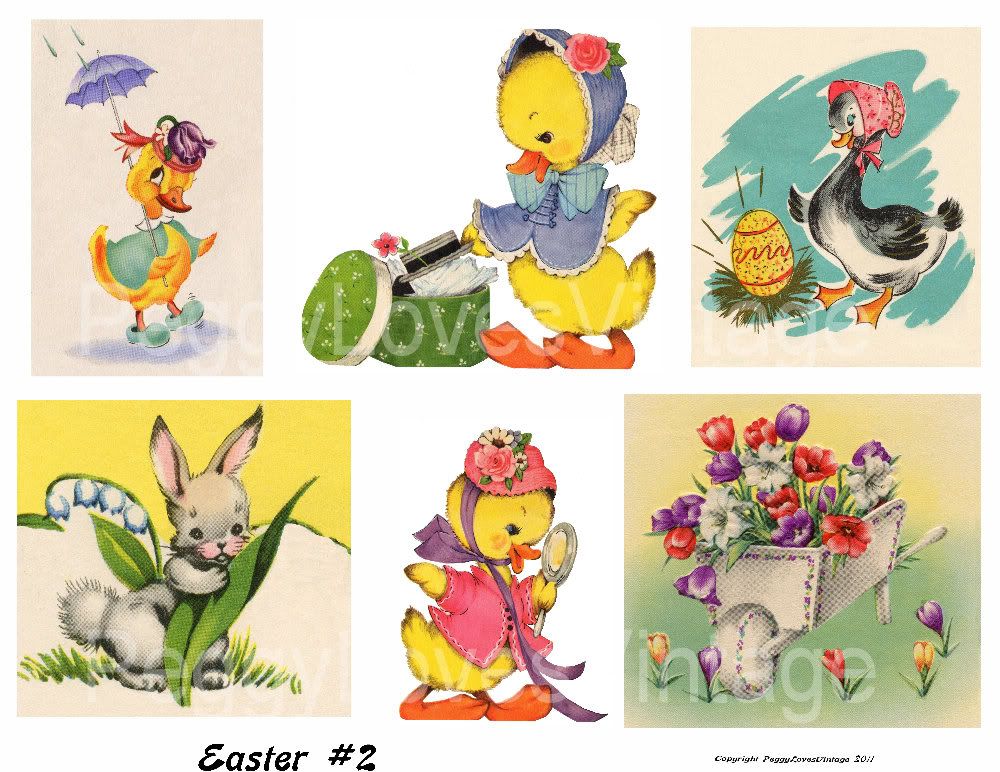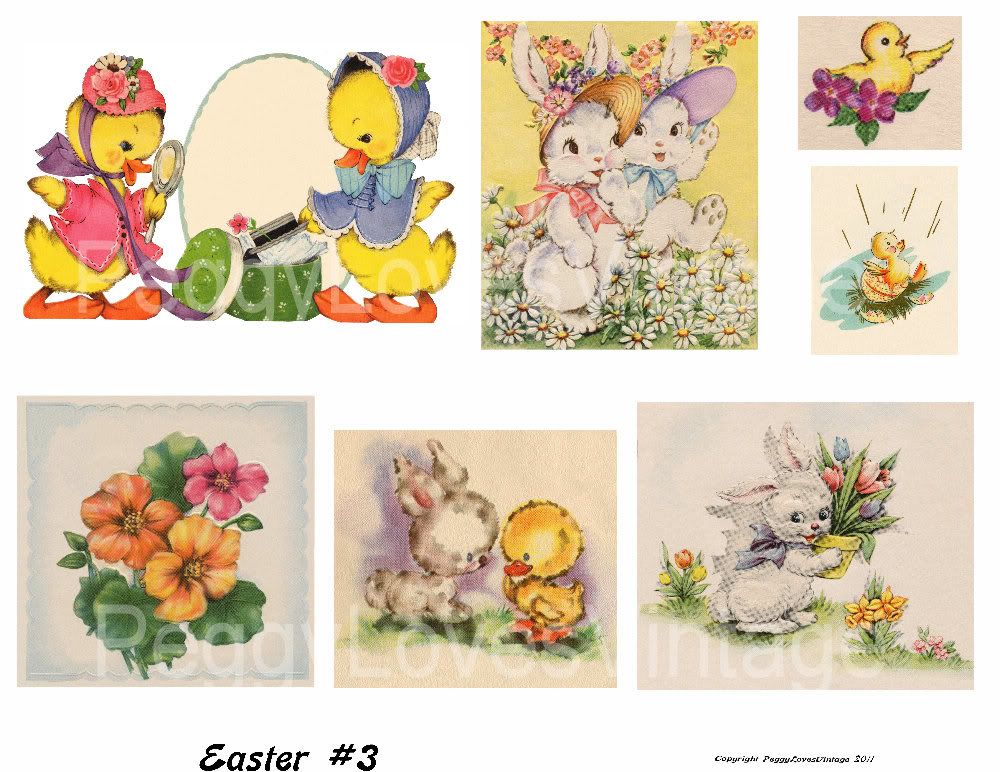 Now, someone has shared a secret with me, but I'm terrible at keeping secrets! ;)
So I'll give you this big hint!!!!!! Make sure you visit
DeeDee's Blog
, she has a post coming up that I'm sure you'll want to see and join in the fun.
This month is a major sponsor month for PLV. Right now, there is a challenge going on over at
PaperTake Weekly
were PLV will giving out 5 Cut Outs to the winner. If you haven't joined in already make sure you visit and get your entry in soon. Who knows maybe you'll be lucky enough to pick those Cut Outs that you've been drooling over.
And starting on March 31, PLV is sponsoring a challenge over at
Craft Us Crazy
where you'll have another chance to win 5 Cut Outs. This is the first time PLV has sponsored this challenge site and I'm really excited about it. The DT's will be using some of the Easter Cut Out images so if you need ideas be sure and check them out. The challenge runs for 2 weeks so you will have plenty of time to get your entry completed. Don't worry, I'll remind you of this in a future post.
So now that your eyes are all worn out from reading.. lol I'd like to close with just a small note. I am so thankful for so very many things.... I've got great kids, that I'm very, very proud of, a super husband that puts up with all my s#&*@, a great sis that is my inspiration and a couple of bros that are always there for me, our troops who keep us safe and so so many blogging friends. I truly appreciate each and every one of you. Thank you from the bottom of my heart!
Make sure you click on her before you save her.
I hope you have a great week, that's plumb full of smiles.
Peggy