Hi Everyone! Are you ready for the big holiday weekend? I sure am! After all of the nasty rainy days, we've finally had a beautiful week with bright sunny days and very low humidity. It's supposed to be getting hotter and with that comes the higher humidity but we're supposed to be free from rain until late Monday night. Yippeeee!
July is a big birthday month for my family. We have birthdays on the 2nd, the 4th, the 10th and 21st. So the weekend will be very busy with celebrating birthdays and attending all the holiday celebrations! What fun it will be especially with the nice weather.
Today I'd like to tell you a little bit about Joyce's collection. She collected her cards as a young child. Some of them she found hidden in the house they moved into and some she got from a neighbor. She and her sister, who has passed, used to play with the postcards and pretend that they were sending them to each other. I can just imagine the fun they used to have with the post cards! And I'm sure Joyce has many precious memories associated to them.
I was totally thrilled and honored when Joyce contacted me and asked if I'd like to "inherit" her collection. The postcards are well worn and take a lot of time to restore but slowly and surely I'm working on them. Some of the completed postcards can be found in the following Cut Outs which are available on
etsy
and
ebay
.
Santa's Early 1900 Cut Outs
New Year's Girls Cut Outs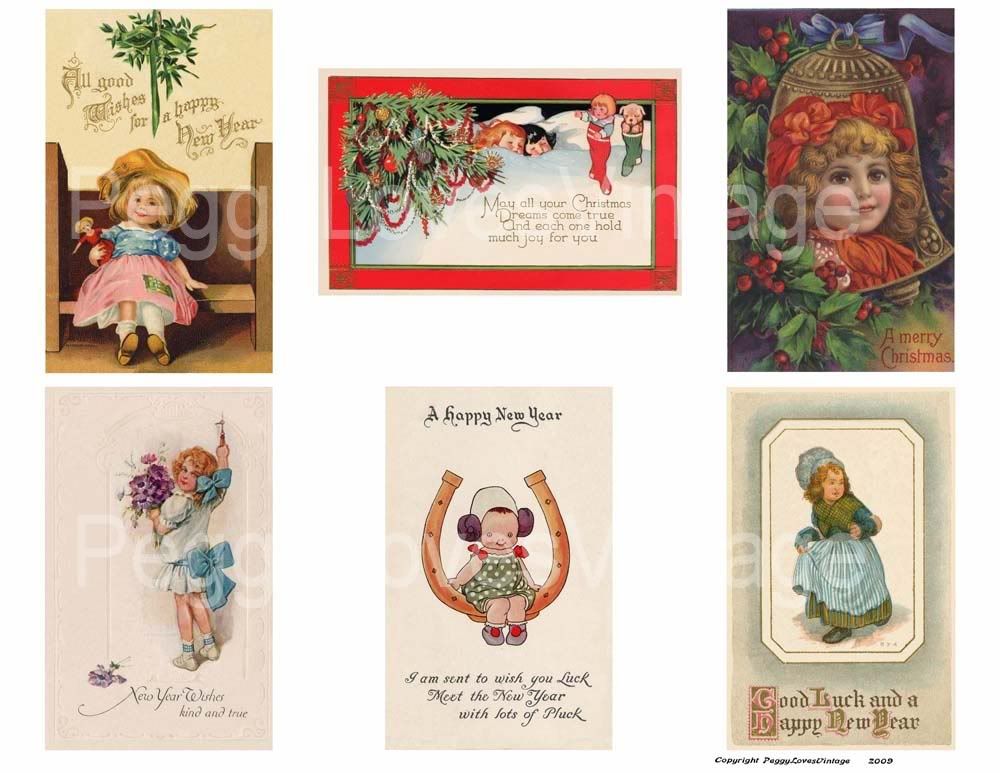 Tribute to the Dutch Cut Outs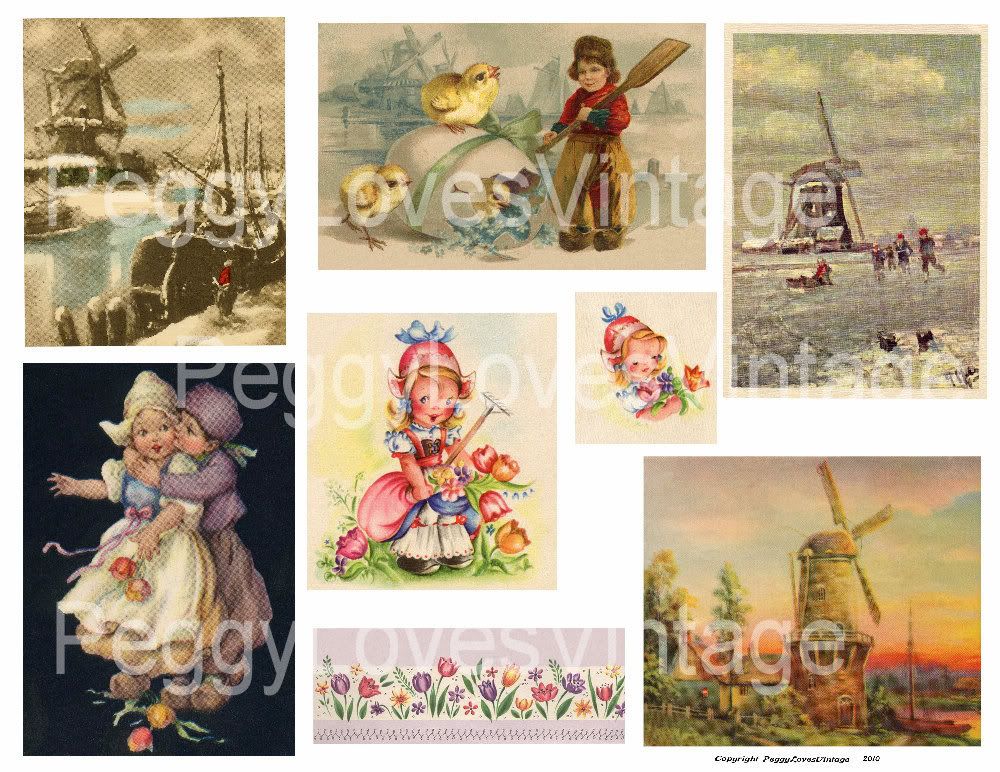 Depending on how badly they are damaged, the restoration of the cards can take hours to complete. Today, I'd like to share the before and after on one of Joyce's patriotic postcards. This postcard was published in 1909 by E. Nash. Here's the before card, make sure you double click on it.
And here's the restored postcard, again make sure you double click on it before you save it.
Because of its age, it's hard to imagine that it's 101 years old, this particular postcard falls into the antique category vs vintage. Do you know the difference? An item must be 100 years old to fall into the antique category and 25 years old to fall into the vintage category. Anyway, even though this image has a copyright notice it falls into the public domain because of its age. So feel free to use it as you wish.
Sadly, because of a computer crash and the subsequent PC restore, I've lost Joyce's email address, but maybe fate will play a role and she'll stumble across this post. A big thanks to Joyce for sharing her precious postcards.
Don't forget to visit
Sassy Lil Sketches
where PeggyLovesVintage is the July sponsor. It should be a lot of fun, so make sure you check it out and plan on playing along. The sketches will be available on the July 7th, 14th, 21st and 28th.
Have a festive and safe 4th of July. I hope it's just packed full of smiles!
Peggy