Hi everyone! I hope you've had a great week. Our poor feet and legs have recovered from our whirl wind trip to DC. I do have one additional vacation shot to share with you. We've made this trek to the east coast many many times and there is always one particular place that always gets to me. Maybe because when we go through it always seems like it's raining or it's dark or it's rush hour, I call it the race track. It's a stretch of road between Charleston and Beckley West Virgina on I64. It's a beautiful area but...watch this short video and I think you'll understand.
This stretch takes about 45 minutes to get across and it is full of weaves and curves. We were lucky this time and it waited until we got into Kentucky to start raining and it wasn't rush hour or dark. The guys love to drive it and I love the scenery but it's always scary to me...... lol
Ok, that's it on vacation stuff. I would like to introduce some new cut outs that I'll be listing on etsy and ebay this week. I had a lot of fun putting these together for you. I sure hope you enjoy them and find lots and lots of uses. If you need one quicker then what I can get it posted, just send me an email.
My Cut Outs are a standard .jpg image which is sent through e-mail. I promise to have them sent within 24 hours but usually you'll have them within an hour or two of payment.
They're set up to print on a standard 8.5 x 11 sheet of paper. If you don't want to print the entire sheet, just crop out an individual image and print it. If you don't like the way your printer prints an image or if you don't have a printer, you can take the .jpg file to your local photo processing center and they can print it for you. How easy is that! And you can use them as many times as you like on any kind of project you like. Just please, don't resell the image itself.

Graduation 1



Sweet Babies 1



Sweet Babies 2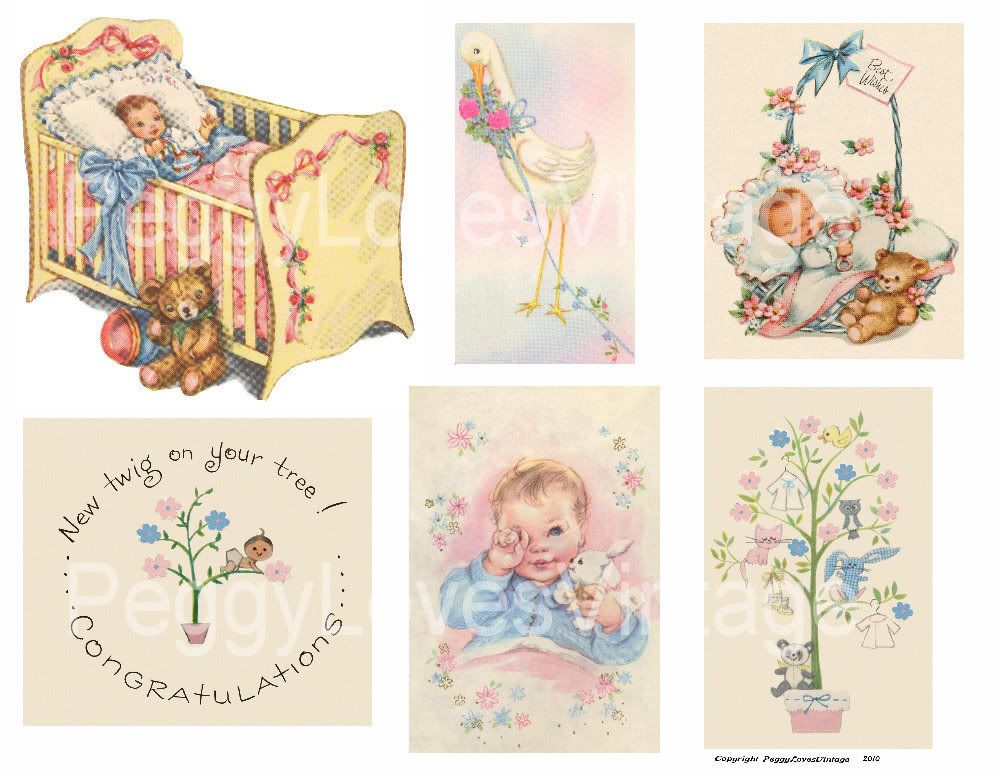 Sweet Babies 3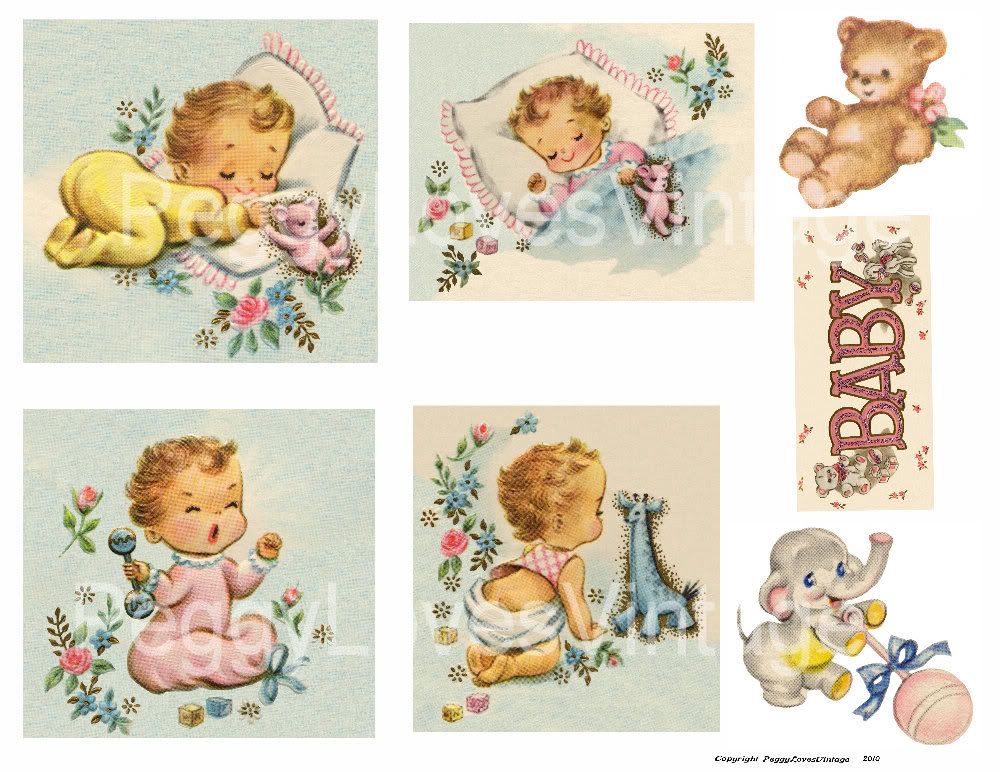 Sweet Babies 4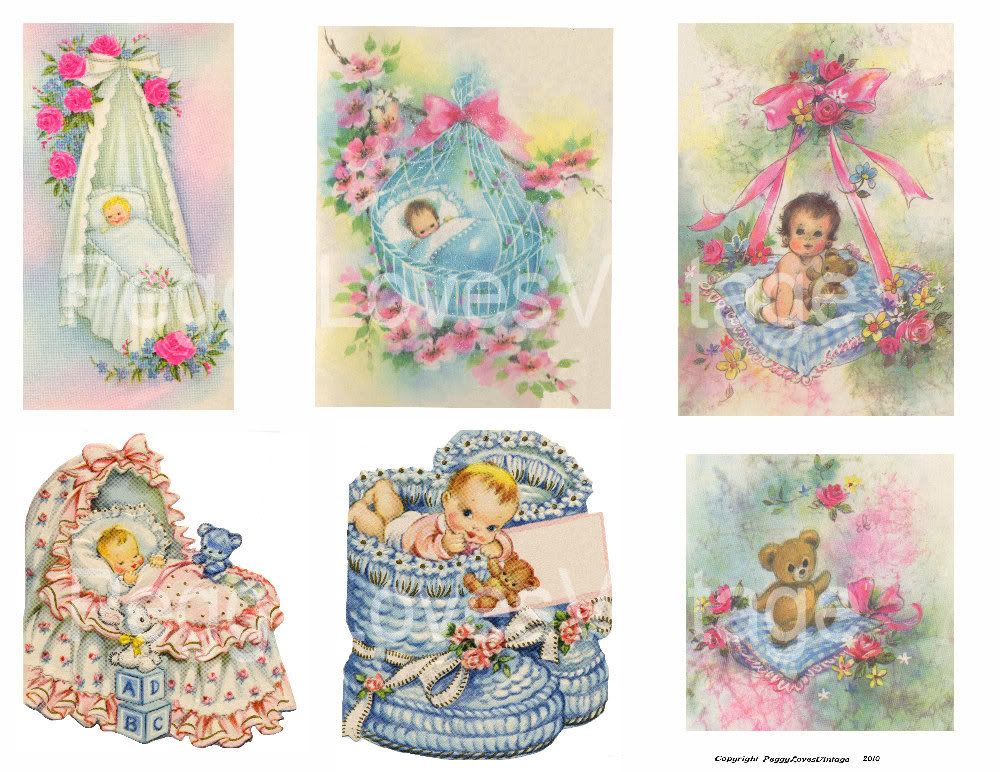 Sweet Babies 5



Sweet Little Girls 3



Sweet Little Girls 4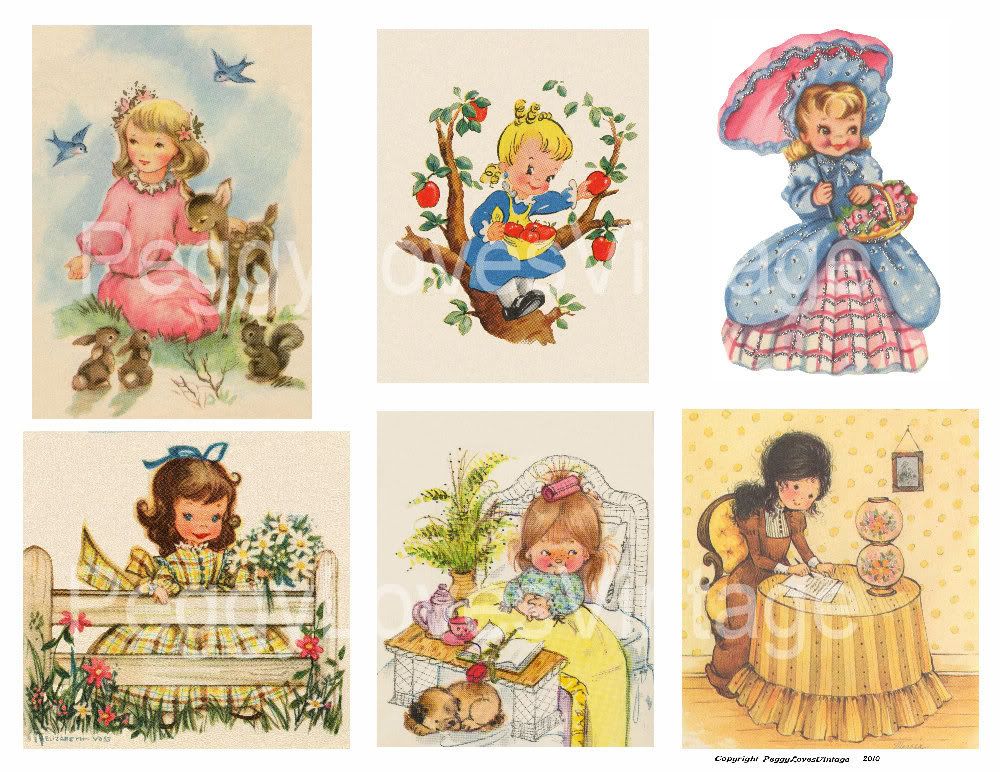 Tribute to the Ducth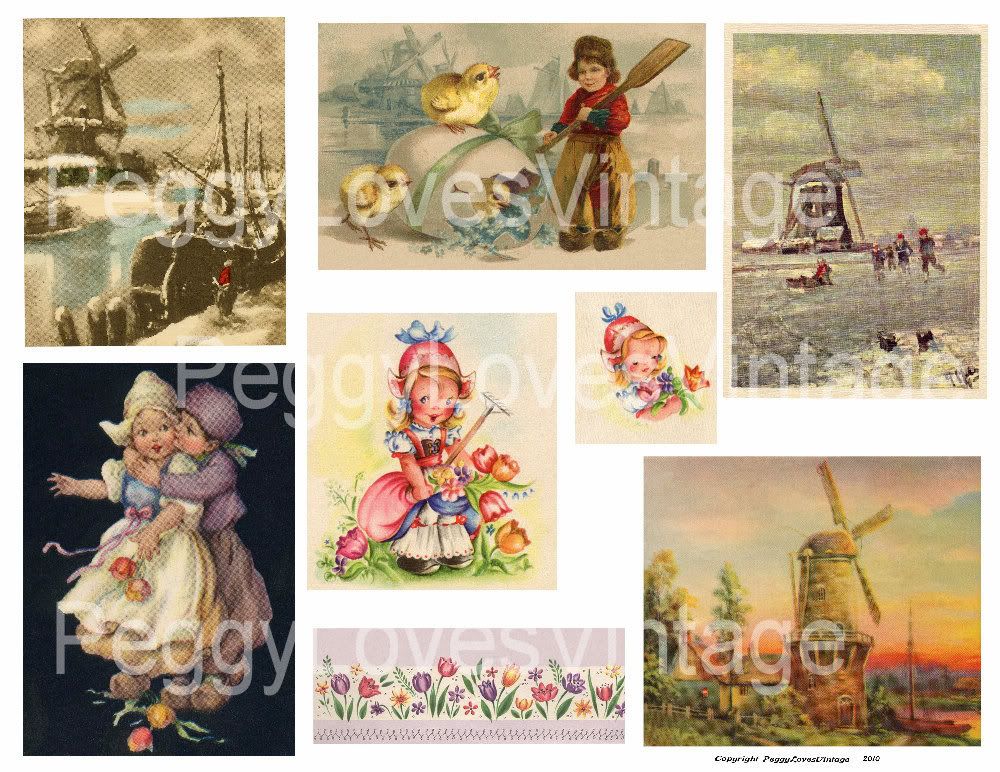 Mother's Day is coming real soon. My mom has passed so I really can't send her a card. But she absolutely loved lilacs and I've included a beautiful spray of lilacs in the flowers cut out. I think I'm going to try my hand at making a small clock and decoupaging the lilac spray on it. Happy Mother's Day Mom!

Flowers 1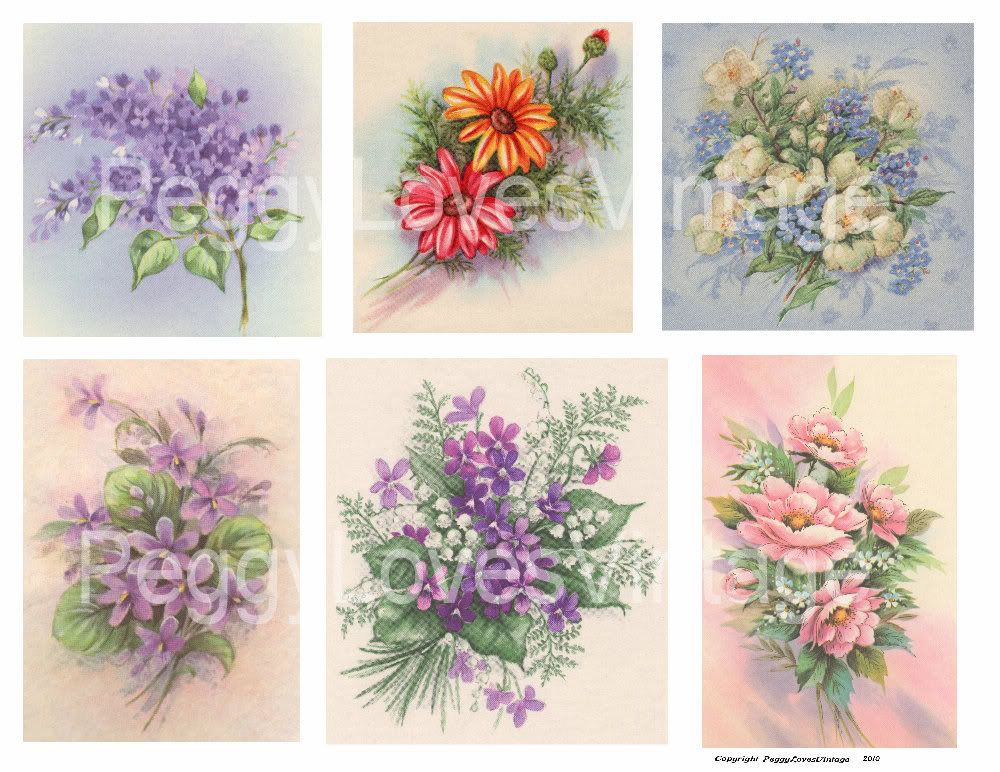 Pink Roses 1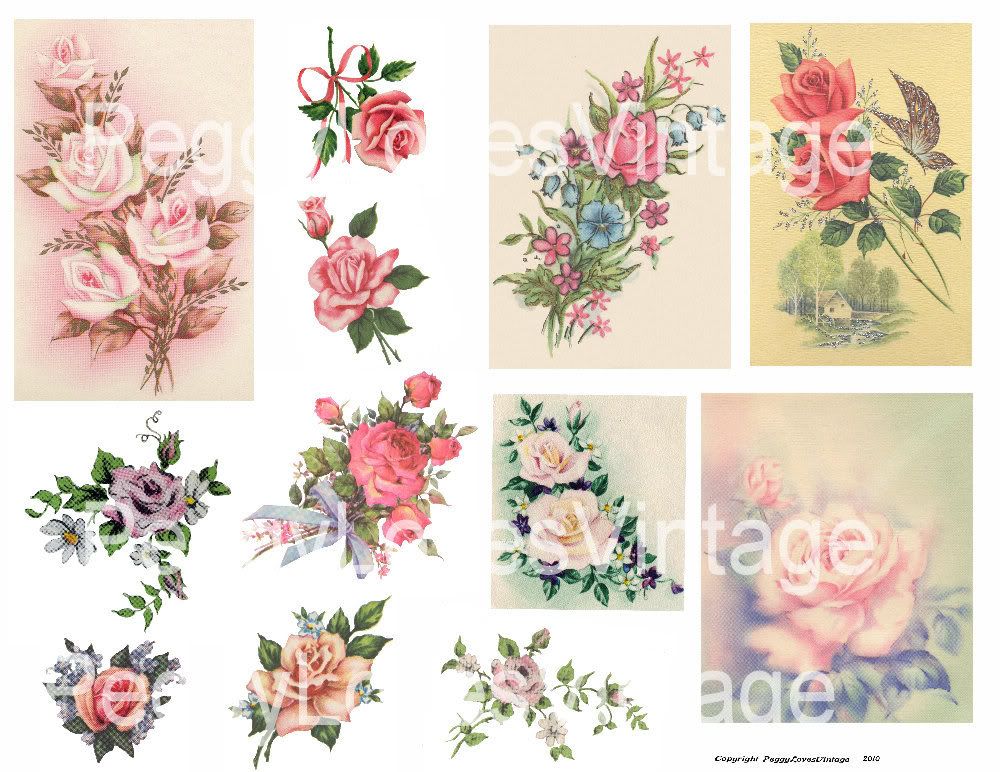 Red Roses 1



Yellow Roses 1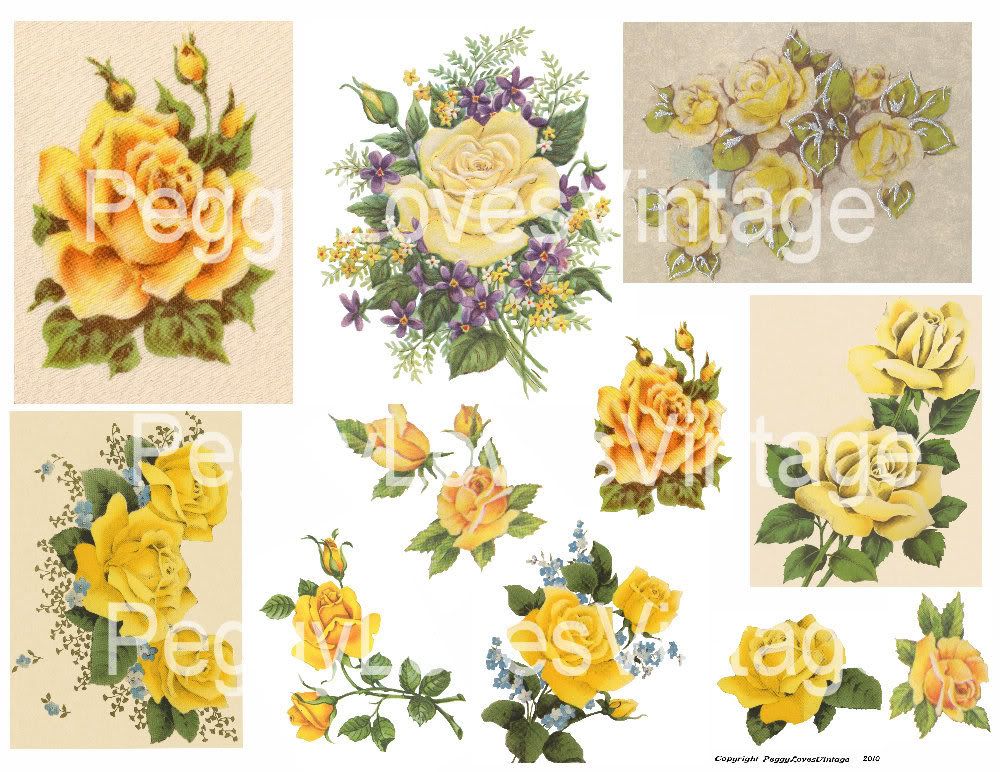 Have a great week full of smiles!
Peggy